The Dishonest Persecution of Andrew Wakefield
http://orthomolecular.org/subscribe.html and also the OMNS archive link http://orthomolecular.org/resources/omns/index.shtml
FOR IMMEDIATE RELEASE 
Orthomolecular Medicine News Service, March 17, 2019
The Dishonest Persecution of Andrew Wakefield
Over 50 scientific references say this important issue shall not be censored any longer
Commentary by Ralph K. Campbell, MD
(OMNS Mar 17 2019) There are some fraudulent medical articles that repeatedly reappear on the scene that trash the function of vitamins, other nutritional substances and "outside the box" medical treatments. Here I present the measles vaccine - autism connection that started as a theory in the mind of a British gastroenterologist, Dr. Andrew Wakefield, as an illustration.
Continue Reading Article
Roll Up Your Sleeves For Your Shots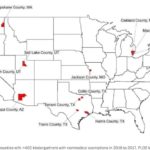 Written By Bill Sardi
Published 05 March 2019
If you could read my lips, they don't follow the above title. My headline has to pass censorship now that various online news sources say they are burying anti-vaccine posts under pressure from Congress.[i] Facebook and Pinterest have reportedly blocked searches for vaccination to "stop the spread of misinformation." Write anything against vaccines and you will be branded as a wacko who is endangering the lives of virtually everybody.
Yet a careful examination of current vaccine propaganda does not support the idea that widely reported outbreaks of measles correlate with any anti-vaccine programs or even the spread of measles solely by unvaccinated individuals.
Continue Reading Article
The Epidemic of Peanut Allergy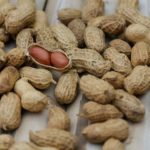 Don't Blame the Peanut
Written By Bill Sardi
Published November 2018  
What George Washington Carver achieved in the late 1800s and early 1900s in developing over 300 products derived from peanuts is being undone by a peanut allergy that is running rampant among school-age children.
Time Magazine reports there are accounts of school nurses confiscating school lunch boxes to search for nut products and another report of a school district that evacuated a school bus full of 10-year olds when a stray peanut was found on the floor of the the 
Continue Reading Article
Vitamin C May Mean the Difference Between Life & Death to You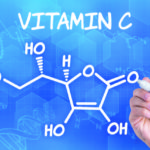 By Bill Sardi
August 25, 201818  
 A growing body of evidence suggests paramedics skip the traditional aspirin tablet and start giving Vitamin-C pills to those who survive a sudden cardiac arrest.
 Every day in the U.S. over 1000 people experience a sudden cardiac arrest.   And another 1000 occur throughout Europe daily.  As researchers report from the Amsterdam in the Netherlands, only half of these patients arrive at the hospital 
Continue Reading Article
ROOT CANALS & THE ORAL-BODY CONNECTION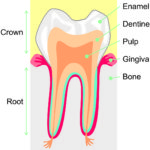 Written By Alireza Panahpour, DDS
The fact that your mouth is connected to the rest of you seems obvious. Look at any anatomy book. Even better, look at a 3D anatomy app like Visible Body. A quick glance shows you that the mouth is connected to everything.
The mouth is the entrance to the gastrointestinal tract. Toxic dental mercury and bad bacteria from gum disease or an infected root canal can enter your stomach and intestines via the mouth.
Continue Reading Article
Do We Have a Cure for Lou Gehrig's Disease?
STUMBLED UPON:
Do We Have a Cure for Lou Gehrig's Disease?
(Amyotrophic Lateral Sclerosis)    
Written by Bill Sardi
Published December 2017
Amyotrophic lateral sclerosis, or ALS (aka Lou Gehrig's Disease after this famous baseball player died of the disease in 1941), is a disease without a known cause or cure. It progressively disables motor neurons and often a victim dies by choking to death or cannot expand their lungs and succumbs by asphyxiation.
Continue Reading Article
This IS The Cure For Cancer
Growing Intrigue Surrounding GcMAF
Cancer Treatment
Written By Bill Sardi
Published: May 2017
GcMAF (Gc-protein macrophage activating factor) is back in the news again.1GcMAF gained worldwide attention in 2008 when this health writer broke the story about its ignored cancer-killing properties.  It is the body's way of curing cancer without side effects, deliberately concealed for 26 years.
To reignite a growing controversy, more recently BBC News issued a 
Continue Reading Article
Doctor In Italy Astonishingly Quells Parkinson's Disease With Overlooked Vitamin Cure (And The World Pays No Attention)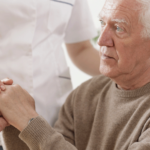 Written by Bill Sardi
Published December 2016
In recent weeks the World has learned the news media creates fake news and/or completely shuns significant news stories to match its own politically correct agendas. So an unequivocal cure for a major brain disease goes unreported. Shame on CNN, CBS, ABC, NBC, the BBC, Reuters, Associated Press, Washington Post, and the New York Times.
For a disease considered incurable, a physician in Italy has begun to 
Continue Reading Article