Traveling Light and Quickly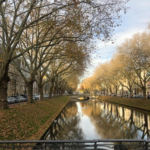 The 2019 Codex Nutrition Committee Meeting in Germany
By Scott C. Tips
Once in a while the Codex Committee on Nutrition and Foods for Special Dietary Uses (CCNFSDU) has a rather sedate meeting. Its most recent meeting – held in Düsseldorf, Germany from November 24-29, 2019 – was one of those rarities. Chaired and co-chaired by Dr. Anja Brönstrup and Ms. Hilke Thordsen-Böhm (both from the Federal Ministry of Food and Agriculture of Germany), the meeting was run efficiently if not always wisely.
Continue Reading Article
Ten Tips to Care For Yourself While Caring For Someone Else
By Helene Berger
When giving your all in the sacred role of caring for a loved one, an essential piece is often missing from the equation: YOU! You cannot stop living your life.  It will not be good for you, and it will certainly not be good for your loved one. The moment you feel trapped, a host of other negative qualities and unhealthy emotions—resentment, anger, impatience, irritability— will begin to creep in.
Here are ten suggestions to help you put your own needs into the picture when the role of caring for a parent, a spouse, or any loved one becomes your responsibility. This article is based on my husband's diagnosis with Alzheimer's after fifty years of marriage. 
Continue Reading Article
NO DEATHS FROM VITAMINS NONE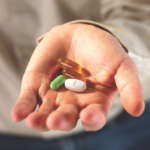 Supplement Safety Confirmed by America's Largest Database
by Andrew W. Saul, Editor
(OMNS December 16, 2019) The 36th annual report from the American Association of Poison Control Centers shows zero deaths from any vitamin. Supporting data is in Table 22B, p 1412-1413, at the very end of the report published in Clinical Toxicology.
It is interesting that it is so quietly placed way back there where nary a news reporter is likely to see it.
Continue Reading Article
Angina Patients Pay The Price For Cardiologists Preference For Problematic Artery-Propping Stents Over And Old Standby, Nitroglycerin Tablets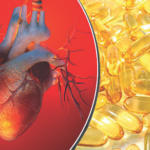 Written by Bill Sardi
With clot-busting aspirin tablets having fallen from grace, heart researchers are now having second thoughts about stents that prop open narrowed or blocked coronary arteries. 
For inexplicable reasons, the FDA approves medical devices like stents before they are fully vetted. 
Continue Reading Article
The Number Of Children Who Qualify For A Medical Exemption From Vaccination Exceeds The 5% Limit Now Imposed On Schools in California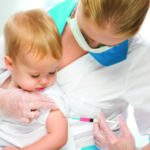 Written by Bill Sardi
Newly passed legislation in California limits medical exemptions to no more than 5% of school children while the number of children at risk for vaccine-induce autoimmune reactions exceeds that number.
California Senate Bill SB276 limits medical exemptions to fewer than 95% of students vaccinated, given that a 95% vaccination rate is required to produce immunity in a grade school population.
However, a recent report published in the European Association For Predictive Preventive & Personalized Medicine indicates
Continue Reading Article
An Unappetizing Analysis from the FDA
By Carey Gilliam
Last month the Food & Drug Administration published its latest annual analysis of the levels of pesticide residues that contaminate the fruits and veggies and other foods we Americans routinely put on our dinner plates. The fresh data adds to growing consumer concern and scientific debate over how pesticide residues in food may contribute – or not – to illness, disease and reproductive problems.
Over 55 pages of data, charts and graphs, the FDA's "Pesticide Residue Monitoring Program" report also provides a rather unappetizing example of the degree to which U.S. farmers have come to rely on synthetic insecticides, fungicides and herbicides in growing our food.
Continue Reading Article
NOT A CURE: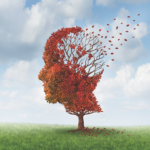 News Headlines That Extol
Anti-Alzheimer's Drug
Don't Match Marginal Benefits. 
Good For Wall Street, Not Patients
Written by Bill Sardi
If you are personally concerned about losing your memory to Alzheimer's disease as you enter your senior years, don't believe any of the glowing news reports about a newly trialed drug that Wall Street is gushing over.
Here are the glowing but misleading news reports:
·      "Biogen pulled a rabbit out of its hat on Tuesday morning, announcing that the Alzheimer's drug that investors had written off
Continue Reading Article
The Famine of Omega-6
The Elixir of the Holy Grail
By Donald A. Carroll, Optometric Physician, NTP
29 September, 2019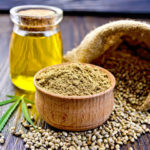 In 1929, the husband-and-wife team of George and Mildred Burr did a study on the importance of Essential Fatty Acids (EFAs). They found that young rats subjected to a complete fat-starvation diet over a period of several months develop disease and soon die.[i] Then in the 1950s, Johanna Budwig found that in studying blood samples from people with cancer, diabetes, and liver disease they consistently lacked linoleic acid 
Continue Reading Article