Well intentions only go so far…. Iatrogenesis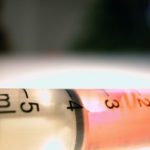 Dr. Bradford Weeks' Comment: As an integrative medical doctor, I have been dispirited to learn that medicine in USA today is peculiar in that a doctor who saves a life using non-standard of care methods can have her or his license suspended, whereas the doctor who uses the standard of care and ends up killing a patient in an identical situation is given a pass. Not only that, doctors who carelessly addict patients to life ruining pain meds or who simply err and kill patients are also given a pass even if the number totals 225,000 in-patient deaths a year…
America's Well-hidden Iatrogenic Epidemic of Drug- and Vaccine-
Continue Reading Article
Duty Warn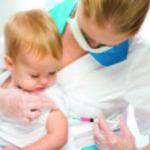 Dr. Bradford Weeks' Comments: Simply stated, science does NOT justify vaccinations and none of the vaccines are proven safe, so your doctor is experimenting on you and your kids.
Duty to Warn by Gary G. Kohls, MD, Duluth, Minnesota, USA
Vaccine Hesitancy and Boeing 737 MAX Hesitancy Have the Same Roots; 
A Few of the Many Reasons why Intelligent, Aware and Non-indoctrinated Humans are Vaccine-Hesitant
Continue Reading Article
Published Research and Articles on Vitamin C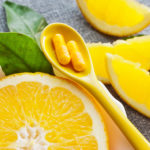 as a Consideration for Pneumonia, Lung Infections, and the Novel Coronavirus (SARS-CoV-2/COVID-19)
by Graham Player, PhD, Andrew W. Saul, Damien Downing, MBBS, MRSB, and Gert Schuitemaker, PhD
(OMNS Mar 22, 2020) In 1936, Gander and Niederberger found that vitamin C lowered fever and reduced pain in pneumonia patients. Also, in 1936, Hochwald independently reported similar results. In 1946, Slotkin further reported that "Vitamin C has been used routinely by the general surgeons in the Millard Fillmore Hospital, Buffalo, as a prophylactic against pneumonia, with complete disappearance of this complication."
Continue Reading Article
Radiation: A Worldwide Health Crisis in the Making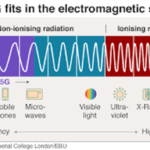 By Charles Bens, Ph.D.
Electromagnetic radiation is everywhere. We can't hear it, feel it or smell it, but it's there and has the potential to cause many serious illnesses. It emanates from our cell phones, our microwave ovens and many of our electric devices. It has been with us from the beginning of time because our sun generates radiation. These waves give our planet life but also can cause serious damage. The same is true with manmade radiation, which provides many benefits while also endangering us. Here is just some of the mounting evidence of the dangers of electromagnetic radiation:
Continue Reading Article
Can Herbal Medicines Fight Wuhan Coronavirus?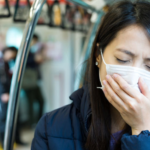 Research over the past two decades shows that certain herbal medicines can fight the new Wuhan coronavirus contagion. Let's review the evidence showing that certain plant medicines can fight similar viral infections such as SARS, MERS and Ebola, and why this can also apply to the Wuhan coronavirus.
Let's review some of the current science on this coronavirus infection. Then we can discuss what plant medicines can offer.
Latest on the Wuhan Coronavirus:
Continue Reading Article
Corona Virus: What to Do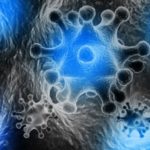 By Dr. David Brownstein
I am sure you aware of the corona virus infection that is causing concern around the world. A January 24, 2020 study in The Lancet reported the latest statistics. (1) The fatality rate (so far) from the corona infection is approaching 15%. That is not good news.
There is a big HOWEVER here: This Lancet report is based on only 41 laboratory confirmed cases of the recent corona virus strain (2019-nCoV). Keep in mind, the 15% fatality rate is the percentage of 
Continue Reading Article
Here Is the Cure for the 2019-nCor Coronavirus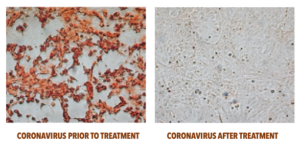 Vaccine-Induced Side Effects Due to Fill Hospitals In China
Instead of Coronavirus Infections
By Bill Sardi
While laboratories around the World are racing to develop a safe and effective vaccine against the mutated Coronavirus, now known as 2019-nCor, which is said to have killed hundreds, and with rumors Chinese health authorities are hiding more dead bodies underneath
Continue Reading Article
The Only Thing You Have to Fear is Fear Itself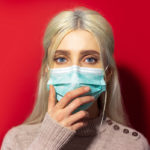 Your Chance Of Developing Symptoms Or Dying From The Menacing Coronavirus That Now Threatens Global Human Populations Is 0.0000017482% Symptoms/ 0.0000001137% Death
By Bill Sardi
My email in box fills with questions: what about the coronavirus epidemic? Is death on its way from Asia to the West? There is no vaccine for this viral scourge. 
Continue Reading Article