An Unappetizing Analysis from the FDA
By Carey Gilliam
Last month the Food & Drug Administration published its latest annual analysis of the levels of pesticide residues that contaminate the fruits and veggies and other foods we Americans routinely put on our dinner plates. The fresh data adds to growing consumer concern and scientific debate over how pesticide residues in food may contribute – or not – to illness, disease and reproductive problems.
Over 55 pages of data, charts and graphs, the FDA's "Pesticide Residue Monitoring Program" report also provides a rather unappetizing example of the degree to which U.S. farmers have come to rely on synthetic insecticides, fungicides and herbicides in growing our food.
We learn, for instance, in reading the latest report, that traces of pesticides were found in 84 percent of domestic samples of fruits, 
Continue Reading Article
NOT A CURE: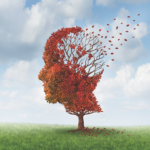 News Headlines That Extol
Anti-Alzheimer's Drug
Don't Match Marginal Benefits. 
Good For Wall Street, Not Patients
Written by Bill Sardi
If you are personally concerned about losing your memory to Alzheimer's disease as you enter your senior years, don't believe any of the glowing news reports about a newly trialed drug that Wall Street is gushing over.
Here are the glowing but misleading news reports:
·      "Biogen pulled a rabbit out of its hat on Tuesday morning, announcing that the Alzheimer's drug that investors had written off as a failure would get an unexpected second chance at Food
Continue Reading Article
EAT the SEED
By Bradford S. Weeks, M.D.
NHF Vice-Chairman of the Board
29 September, 2019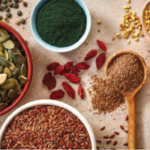 In reading this short article, which I share with you and your loved ones today, I am unabashedly seeking to conscript you to join with NHF and celebrate the revolution in nutrition: eat the seeds! Why would I want you to eat bitter seeds which are encased in an indigestible husk?
Well, food scientists now understand that seeds are the most plentiful food source on Earth (think "renewable") and are also, more
Continue Reading Article
The Famine of Omega-6
The Elixir of the Holy Grail
By Donald A. Carroll, Optometric Physician, NTP
29 September, 2019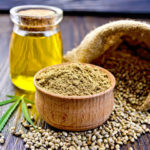 In 1929, the husband-and-wife team of George and Mildred Burr did a study on the importance of Essential Fatty Acids (EFAs). They found that young rats subjected to a complete fat-starvation diet over a period of several months develop disease and soon die.[i] Then in the 1950s, Johanna Budwig found that in studying blood samples from people with cancer, diabetes, and liver disease they consistently lacked linoleic acid (LA), the parent Omega-6 essential fatty acid. 
Continue Reading Article
Nobody Told Me And They Didn't Tell You Either
YOUR PROSTATE IS GOING TO FAIL YOU AND THAT IS WITHOUT FAIL
By Health journalist Bill Sardi
14 September, 2019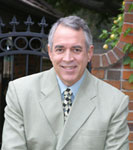 As a health journalist and consumer advocate I try to challenge consumers to take care of their own health, not fall for the trappings of modern medicine, and as much of a godsend as they are, not to fall for the many exaggerations and false promises made by makers of dietary supplements either. 
So, today's health question is: what does a guy do when his prostate gland starts acting up?
Continue Reading Article
BOUGHT OFF: Why You Don't Hear About Low-Cost Natural Remedies in the News
By Bill Sardi
10 August 2019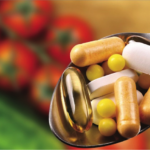 The obvious often escapes public recognition. By categorical definition, news media attract public interest with information or entertainment that draws readers, listeners, and viewers in order to sell products and services offered by sponsors. Somehow some of the public mistakenly believes that news reporters are unbiased investigators operating in the public's interest. In fact, they are front men for commercial entities.
Continue Reading Article
In A Free-Market Economy, The Best Remedy For What Ails Modern Medicine Is Competition, If It Would Ever Be Allowed
Supplements Can Help Autistic Children
By Bill Sardi
26 June, 2019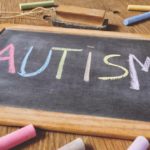 In a free-market economy, is there freedom for alternative practitioners to recommend vitamins for young autistic children?
         In the United Kingdom it is apparent alternative practitioners such as homeopathic physicians don't compete on equal ground with allopathic doctors. Entrenched allopathic (conventional) medicine has the advantage in that it claims to have the high scientific ground, controls payment systems and is 
Continue Reading Article
Bamboozled by Bamboo?
If it Isn't in Your Cup, it Should Be
By Katherine A. Carroll, NHF Executive Director
12 June 2019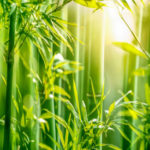 Considered an invasive species by some, a Panda's favorite treat, "the King of Vegetables" with significant, multi-faceted health and practical-use benefits, bamboo needn't bamboozle or perplex you. Prolifically abundant, it serves us on so many levels. From supporting hair, nails, and building collagen, to rejuvenating skin and joints, to framing houses, creating furniture, and far more, bamboo has proven itself as a sustainable product and supreme provider.


Continue Reading Article