Towards Creating a new UN Secretary General's Pandemic Board of Inquiry
Disclaimer: While the Foundation for Health Research does not believe that the United Nations or any of its related health organizations will take any action other than to whitewash any findings about the origins and spread of COVID-19 and never ascertain, let alone publish, the truth, FHR respects that others might disagree and seek the opportunity at the United-Nations level to investigate all wrongdoings associated with this coronavirus pandemic. We, therefore, post this suggested course of action so that it may be read, considered, and comments may be made about the wisdom of this approach.
By Stephen Fox
Ultimately, for the long-range future and beyond the parameters and duration of a Pandemic Board of Inquiry, what really is needed is the creation of a permanent new United Nations Undersecretary General for Pandemic Prevention. This might also be considered during the 75th UN General Assembly in September of this year.
Continue Reading Article
Oxidants and Antioxidants in Viral Diseases:
Disease Mechanisms and Metabolic Regulation 
Ernst Peterhans
The Journal of Nutrition, Volume 127, Issue 5, May 1997, Pages 962S–965S, https://doi.org/10.1093/jn/127.5.962S
Published: 01 May 1997
Abstract
         Reactive oxygen and nitrogen metabolites play a complex role in many diseases and in metabolic regulation. Because viruses replicate in living cells, such metabolites influence the growth of viruses in addition to serving as a host defense mechanism. Low levels of reactive oxygen species (ROS) play a role in mitogenic activation, and the early phase of lytic and nonlytic virus infection indeed resembles that of mitogenic cell activation. In addition to these subtle cell-activating effects shared by many viruses, influenza and paramyxoviruses activate a respiratory burst in phagocytic cells. These viruses are toxic when injected in animals. Cells lavaged  
Continue Reading Article
Covid-19 had us all fooled, but now we might have finally found its secret

Written by libertymavenstock
Follow
Apr 5 · 8 min read
In the last 3–5 days, a mountain of anecdotal evidence has come out of NYC, Italy, Spain, etc. about COVID-19 and characteristics of patients who get seriously ill. It's not only piling up but now leading to a general field-level consensus backed up by a few previously little-known studies that we've had it all wrong the whole time. Well, a few had some things eerily correct (cough Trump cough), especially with Hydroxychloroquine with Azithromicin, but we'll get to that in a minute.
Continue Reading Article
Modern Medicine Knew of Zinc Cure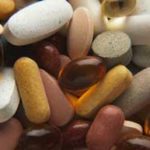 For Coronavirus Infections A Decade Ago But Failed To Put Into Practice
By Bill Sardi
The long-standing bias against natural over patentable synthetic molecules in the practice of medicine has now resulted in the avoidable premature death of thousands of the most vulnerable individuals and the abrupt and near-complete economic collapse of modern society due to an unwarranted over-response by health authorities, political overseers and sensationalist news media. The narrow and archaic vaccine-only paradigm to treat infectious diseases has left human populations vulnerable 


Continue Reading Article
Well intentions only go so far…. Iatrogenesis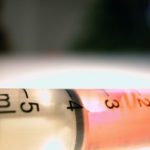 Dr. Bradford Weeks' Comment: As an integrative medical doctor, I have been dispirited to learn that medicine in USA today is peculiar in that a doctor who saves a life using non-standard of care methods can have her or his license suspended, whereas the doctor who uses the standard of care and ends up killing a patient in an identical situation is given a pass. Not only that, doctors who carelessly addict patients to life ruining pain meds or who simply err and kill patients are also given a pass even if the number totals 225,000 in-patient deaths a year…
America's Well-hidden Iatrogenic Epidemic of Drug- and Vaccine-
Continue Reading Article
Published Research and Articles on Vitamin C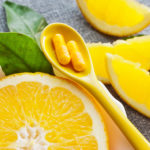 as a Consideration for Pneumonia, Lung Infections, and the Novel Coronavirus (SARS-CoV-2/COVID-19)
by Graham Player, PhD, Andrew W. Saul, Damien Downing, MBBS, MRSB, and Gert Schuitemaker, PhD
(OMNS Mar 22, 2020) In 1936, Gander and Niederberger found that vitamin C lowered fever and reduced pain in pneumonia patients. Also, in 1936, Hochwald independently reported similar results. In 1946, Slotkin further reported that "Vitamin C has been used routinely by the general surgeons in the Millard Fillmore Hospital, 
Continue Reading Article
Can Herbal Medicines Fight Wuhan Coronavirus?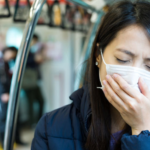 Research over the past two decades shows that certain herbal medicines can fight the new Wuhan coronavirus contagion. Let's review the evidence showing that certain plant medicines can fight similar viral infections such as SARS, MERS and Ebola, and why this can also apply to the Wuhan coronavirus.
Let's review some of the current science on this coronavirus infection. Then we can discuss what plant medicines can
Continue Reading Article
Radiation: A Worldwide Health Crisis in the Making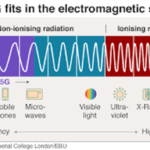 By Charles Bens, Ph.D.
Electromagnetic radiation is everywhere. We can't hear it, feel it or smell it, but it's there and has the potential to cause many serious illnesses. It emanates from our cell phones, our microwave ovens and many of our electric devices. It has been with us from the beginning of time because our manmade radiation, which provides many benefits while also endangering us. Here is just some of the mounting evidence of the dangers of electromagnetic radiation:
Continue Reading Article