Here Is the Cure for the 2019-nCor Coronavirus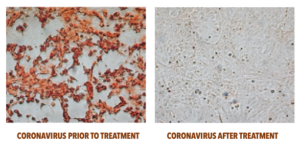 Vaccine-Induced Side Effects Due to Fill Hospitals In China
Instead of Coronavirus Infections
By Bill Sardi
While laboratories around the World are racing to develop a safe and effective vaccine against the mutated Coronavirus, now known as 2019-nCor, which is said to have killed hundreds, and with rumors Chinese health authorities are hiding more dead bodies underneath
Continue Reading Article
The Only Thing You Have to Fear is Fear Itself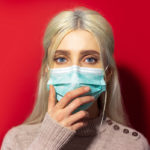 Your Chance Of Developing Symptoms Or Dying From The Menacing Coronavirus That Now Threatens Global Human Populations Is 0.0000017482% Symptoms/ 0.0000001137% Death
By Bill Sardi
My email in box fills with questions: what about the coronavirus epidemic? Is death on its way from Asia to the West? There is no vaccine for this viral scourge. 
Continue Reading Article
FOR IMMEDIATE RELEASE
Orthomolecular Medicine News Service, Jan 29, 2020
Vaccinations, Vitamin C, Politics, and the Law
Commentary by Thomas E. Levy, MD, JD
(OMNS January 29, 2020) The ability of properly dosed vitamin C before and after a vaccination to block any potential short- and long-term toxic side effects while enhancing the antibody-forming aim of the injection was covered in an earlier OMNS article. The points made in that article, along with their validation in the scientific literature, remain pertinent 8 years later. 
Continue Reading Article
DEATHBED SCURVY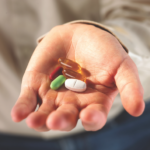 WHY ARE CRITICAL CARE PHYSICIANS LEAVING THEIR PATIENTS WITH SCURVY-LEVELS OF VITAMIN C ON THEIR DEATHBEDS?
 Written by Bill Sardi
The latest study of intravenously infused vitamin C/vitamin b1/cortisone treatment of sepsis (blood poisoning), a deadly malady that is killing over 500,000 hospitalized patients a year, failed to show any significant survival benefit when 
Continue Reading Article
Traveling Light and Quickly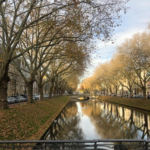 The 2019 Codex Nutrition Committee Meeting in Germany
By Scott C. Tips
Once in a while the Codex Committee on Nutrition and Foods for Special Dietary Uses (CCNFSDU) has a rather sedate meeting. Its most recent meeting – held in Düsseldorf, Germany from November 24-29, 2019 – was one of those rarities. Chaired and co-chaired by Dr. Anja Brönstrup and Ms. Hilke Thordsen-Böhm (both from the Federal Ministry of Food and Agriculture of Germany), the meeting was run efficiently if not always wisely.
Continue Reading Article
Ten Tips to Care For Yourself While Caring For Someone Else
By Helene Berger
When giving your all in the sacred role of caring for a loved one, an essential piece is often missing from the equation: YOU! You cannot stop living your life.  It will not be good for you, and it will certainly not be good for your loved one. The moment you feel trapped, a host of other negative qualities and unhealthy emotions—resentment, anger, impatience, irritability— will begin to creep in.
Here are ten suggestions to help you put your own needs into the picture when the role of caring for a parent, a spouse, or any loved one becomes your responsibility. This article is based on my husband's diagnosis with Alzheimer's after fifty years of marriage. 
Continue Reading Article