Bamboozled by Bamboo?
If it Isn't in Your Cup, it Should Be
By Katherine A. Carroll, NHF Executive Director
12 June 2019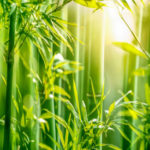 Considered an invasive species by some, a Panda's favorite treat, "the King of Vegetables" with significant, multi-faceted health and practical-use benefits, bamboo needn't bamboozle or perplex you. Prolifically abundant, it serves us on so many levels. From supporting hair, nails, and building collagen, to rejuvenating skin and joints, to framing houses, creating furniture, and far more, bamboo has proven itself as a sustainable product and supreme provider.
Continue Reading Article
Breathe Easier with Raspberry and N-Acetylcysteine
Treat COPD Naturally
Written by Katherine A. Carroll, NHF Executive Director, NTP

12 June 2019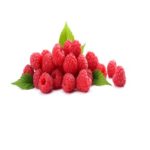 Receiving a diagnosis of chronic obstructive pulmonary disease (COPD) is frightening and disheartening. Currently there is no cure but there are natural options available in a treatment plan alone or alongside medication or for prevention of COPD. Characterized by ongoing breathing problems, restricted airflow, and productive coughs, COPD usually grows progressively worse leading to long-term disability and early 
Continue Reading Article
Far Beyond Thanksgiving Fare and UTI Remedies
Cranberry Quells Cancer
By Katherine A. Carroll, NHF Executive Director
12 June 2019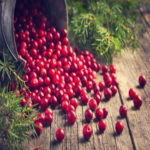 If we had appreciated how powerful cranberries are against cancers of all kinds, this holiday-associated berry would not be relegated to Thanksgiving or Christmas meals; at least that is the case with many of us. We would be diligent to work cranberries into our daily diet and particularly the seeds, which have 20 times the power of the fruit or juice. Instead of paying a third party for "health insurance" or even the much smarter health sharing, TRUE health insurance begins with these intelligent daily choices that prevent health catastrophes in the first place.
Continue Reading Article
A Cancer Cure Has Gotten Out Of Control And Has Spread Beyond The Confines Of Modern Medicine
By Bill Sardi
May 4, 2019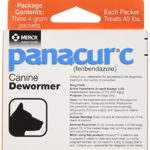 While Wall Street awaits the entry of over 1,813 new cancer drugs into human clinical trials representing billions of dollars of investment capital, the announcement of a bona fide cure for cancer comes from an outsider – patient Joe Tippens.
An astounding report of Mr. Tippens' cancer cure is circulating the internet now.  First diagnosed with small cell lung cancer in 2016 and with tumors popping up on scans in virtually every organ in his body, in desperation Joe Tippens began using a dog de-worming agent at the suggestion of a veterinarian.
Continue Reading Article
Hidden Epidemic: Death By Hospital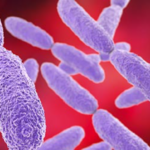 Candida auris seems unstoppable
By Bill Sardi
15 April 2019
It is only a matter of time now……. we must read between the lines. Public health authorities are not forthcoming about a fungal infection that has been stealthily killing people for over a decade. There will be no safe place to run to. Hospitals will be cordoned off. Nurses will refuse to go to work. Human populations will die off in large numbers, starting in areas where anti-fungal herbicides have been employed that spawn drug resistance, as an ongoing public health threat that has been hidden for too long, spreads beyond hospital walls and now
Continue Reading Article
Case Story: A Link Between Infertility and Oral Infection

A woman had several miscarriages in the past and wanted to become pregnant again. Referred by her medical doctor, she came to me as part of her healing journey to find out what was wrong.
Thermal imaging showed that something was going on in her jaw. She never had any mercury fillings. She never even had a drill on her teeth. In fact, she had perfect teeth. I could have used images of her mouth as a model of perfectly formed teeth and jaw.
Her mother also had no dental work, precluding the possibility that her mother had passed dental mercury to her in utero. In fact, the patient had already done heavy-metal testing, and nothing significant
Continue Reading Article
How to Keep Your Aged Cells from Becoming Senescent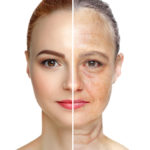 In the anti-aging pill arena, 2018 has been the year of senolytic drugs – the prospect that synthetic molecules could soon erase the ravages of aging produced by a progressive aging process called cell senescence.
Four major milestones have been achieved in rapid fashion.[i] These four developments first started in 2011 with an animal study where the destruction of senescent cells improved the lifespan and health span of laboratory mice
These four developments first started in 2011 with an animal study where the destruction of senescent cells improved the lifespan and health span of laboratory mice. That was then followed by: (2) The identification of 
Continue Reading Article
History In The Making-? The Full Restoration of Vitamin C As A Hormone? In Humans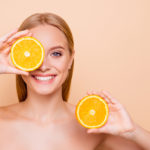 The present Recommended Daily Allowance (RDA) of 90 milligrams a day for Vitamin C may delay the appearance of the terminal symptoms of frank clinical scurvy, but it is very inadequate for fully correcting our inborn genetic error. This genetic error, which occurred long ago, means that humans and other primates may no longer manufacture Vitamin C from dietary glucose, as most other mammals can do.
If you just want to avoid the terminal signs of the disease, then the vitamin-like levels are sufficient; but if you are interested in fully correcting this human genetic defect, then 
Continue Reading Article