A Cancer Cure Has Gotten Out Of Control And Has Spread Beyond The Confines Of Modern Medicine
By Bill Sardi
May 4, 2019
While Wall Street awaits the entry of over 1,813 new cancer drugs into human clinical trials representing billions of dollars of investment capital, the announcement of a bona fide cure for cancer comes from an outsider – patient Joe Tippens.
An astounding report of Mr. Tippens' cancer cure is circulating the internet now.  First diagnosed with small cell lung cancer in 2016 and with tumors popping up on scans in virtually every organ in his body, in desperation Joe Tippens began using a dog de-worming agent at the suggestion of a veterinarian.
Continue Reading Article
Hidden Epidemic: Death By Hospital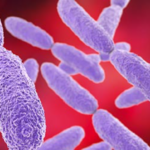 Candida auris seems unstoppable
By Bill Sardi
15 April 2019
It is only a matter of time now……. we must read between the lines. Public health authorities are not forthcoming about a fungal infection that has been stealthily killing people for over a decade. There will be no safe place to run to. Hospitals will be cordoned off. Nurses will refuse to go to work. Human populations will die off in large numbers, starting in areas where anti-fungal herbicides have been employed that spawn drug resistance, as an ongoing public health threat that has been hidden for too long, spreads beyond hospital walls and now
Continue Reading Article
Case Story: A Link Between Infertility and Oral Infection

A woman had several miscarriages in the past and wanted to become pregnant again. Referred by her medical doctor, she came to me as part of her healing journey to find out what was wrong.
Thermal imaging showed that something was going on in her jaw. She never had any mercury fillings. She never even had a drill on her teeth. In fact, she had perfect teeth. I could have used images of her mouth as a model of perfectly formed teeth and jaw.
Her mother also had no dental work, precluding the possibility that her mother had passed dental mercury to her in utero. In fact, the patient had already done heavy-metal testing, and nothing significant showed on the lab results.
Continue Reading Article
How to Keep Your Aged Cells from Becoming Senescent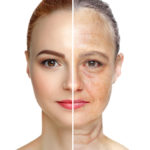 In the anti-aging pill arena, 2018 has been the year of senolytic drugs – the prospect that synthetic molecules could soon erase the ravages of aging produced by a progressive aging process called cell senescence.
Four major milestones have been achieved in rapid fashion.[i] These four developments first started in 2011 with an animal study where the destruction of senescent cells improved the lifespan and health span of laboratory mice
These four developments first started in 2011 with an animal study where the destruction of senescent cells improved the lifespan and health span of laboratory mice. That was then followed by: (2) The identification of 
Continue Reading Article
History In The Making-? The Full Restoration of Vitamin C As A Hormone? In Humans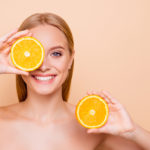 The present Recommended Daily Allowance (RDA) of 90 milligrams a day for Vitamin C may delay the appearance of the terminal symptoms of frank clinical scurvy, but it is very inadequate for fully correcting our inborn genetic error. This genetic error, which occurred long ago, means that humans and other primates may no longer manufacture Vitamin C from dietary glucose, as most other mammals can do.
If you just want to avoid the terminal signs of the disease, then the vitamin-like levels are sufficient; but if you are interested in fully correcting this human genetic defect, then 
Continue Reading Article
The Dishonest Persecution of Andrew Wakefield
http://orthomolecular.org/subscribe.html and also the OMNS archive link http://orthomolecular.org/resources/omns/index.shtml
FOR IMMEDIATE RELEASE 
Orthomolecular Medicine News Service, March 17, 2019
The Dishonest Persecution of Andrew Wakefield
Over 50 scientific references say this important issue shall not be censored any longer
Commentary by Ralph K. Campbell, MD
(OMNS Mar 17 2019) There are some fraudulent medical articles that repeatedly reappear on the scene that trash the function of vitamins, other nutritional substances and "outside the box" medical treatments. Here I present the measles vaccine - autism connection 
Continue Reading Article
Roll Up Your Sleeves For Your Shots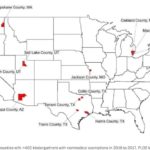 Written By Bill Sardi
Published 05 March 2019
If you could read my lips, they don't follow the above title. My headline has to pass censorship now that various online news sources say they are burying anti-vaccine posts under pressure from Congress.[i] Facebook and Pinterest have reportedly blocked searches for vaccination to "stop the spread of misinformation." Write anything against vaccines and you will be branded as a wacko who is endangering the lives of virtually everybody.
Continue Reading Article
The Epidemic of Peanut Allergy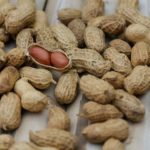 Don't Blame the Peanut
Written By Bill Sardi
Published November 2018  
What George Washington Carver achieved in the late 1800s and early 1900s in developing over 300 products derived from peanuts is being undone by a peanut allergy that is running rampant among school-age children.
Time Magazine reports there are accounts of school nurses confiscating school lunch boxes to search for nut products and another report of a school district that evacuated a school bus full of 10-year olds when a stray peanut was found on the floor of the the 
Continue Reading Article