Katherine Carroll, Executive Director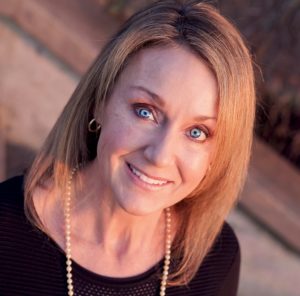 Katherine Carroll is the Executive Director of Operations and Finance for the National Health Federation (NHF) and its sister-organization, the Foundation for Health Research (FHR). Katherine is the non-board member Treasurer for the NHF Board of Governors. In addition to her work for NHF and FHR, she also holds a board-member position on the NHF-Canada Board of Governors.
Katherine received the NHF 2014 Health Freedom Hero award for her extensive health-freedom work, which included her participation on NHF delegations to Codex Alimentarius meetings, which actively shape global food and nutritional supplement policies, as well as for her writing. As Articles Editor for the NHF's quarterly journal, Health Freedom News, Katherine is also a contributor to other health publications and is working on several books.
Certified as a Natural Healer in 1995, Katherine brings her experience as a Nutritional Therapy Practitioner (certified in 2004 by the Nutritional Therapy Association) to her research, writing, and optometry practice, Medical Vision Center in Morton, Washington that she runs with Dr. Donald A. Carroll, her husband of 27 years. They are members of the Ocular Wellness Nutrition Society and devoted to true healing with nutrition, supplementation, and education.
Recently, they welcomed the relocation of the Foundation for Health Research's NHF Memorial Library from Southern California to Washington State, in their Morton Clinic, to help educate patients, the public, and the community. In fact, the relocation resulted in a unique library dedicated to health and health freedom that everyone can enjoy.
Additionally, Katherine continues to develop her and her husband's Adytum Sanctuary, a Pacific Northwest Vacation Retreat in Mossyrock where a 16-acre organic food forest is in development and a bird sanctuary is maintained. To date, over 6000 guests have enjoyed the serene Sanctuary since its opening in 2010.
kat@foundationforhealthresearch.org (360)790-2011
www.thenhf.com
www.foundationforhealthresearch.org
www.adytumsanctuary.com
www.nutritionalvision.com
www.medicalvisioncenter.com
www.myrainlife.com/nutritionalvisio
Donald A. Carroll, FHR Librarian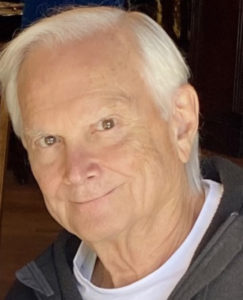 Dr. Donald Carroll received his Doctor of Optometry degree from Pacific University in 1972. After interning in Canada with the esteemed Dr. Gimbal, he returned to the states to open clinics in Brewster and Grand Coulee Washington in 1973. In 1977 he sold both practices and moved to Lesotho, Africa working as a medical missionary Optometrist for a year. Upon his return to the United States, he set up his Medical Vision Center practice in the lovely mountain community of Morton, Washington in 1979, the same year Mt. St. Helens erupted, and has been there ever since. Dr. Carroll's experience with managing ocular pathology with nutrition ultimately led to graduating as the first Optometrist from the Nutritional Therapy program with certification as a Nutritional Therapy Practitioner in 2004.
In 1996 he received certifications from the School of Natural Healing and Nutritional Therapy in Medical Practice certificate. He continues to attend several nutritional seminars annually and is a voracious reader, learning constantly. Donn is among the founding membership of the Optometric Retinal Society. The retina continues to be the primary focus of his busy practice which deals primarily with patients with diabetic retinopathy, macular degeneration, glaucoma, and other disease states in addition to routine family eye care.
Dr. Carroll's nutritional emphasis in practice began in the 1980's when he was in his twenties and surprisingly, developed cataracts! After much research, he began consulting Dr. Jonathon V. Wright to determine why this would happen in such a young person. The main culprit was systemic mercury from his silver filings and low antioxidant status. He noticed his vision improving as he started Dr. Wright's protocol which involved taking antioxidants and having his mercury amalgams removed. This unusual experience started Dr. Carroll on his journey to prevent and treat disease states using nutrition, supplementation, and lifestyle changes alongside traditional care, all underpinned by consistent scientific research and intense daily study.
In 2011, Dr. Carroll and Medical Vision Center participated in the first office trial testing the effects of resveratrol on macular degeneration. Dr. Carroll has seen the profession of Optometry change over the last four decades to encompass the diagnosis and treatment of ocular disease using high-tech magnified 3D cameras (OCT scanners), and finally expanding to embrace nutritional therapies alongside medication. Specializing in macular degeneration, a potentially blinding disease, Dr. Carroll continues to practice dedicated to daily reading, research, write, and speak on healing the eye naturally.
Jonathan Middleton, Researcher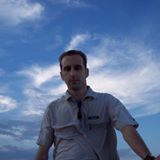 Nottingham UK-based Jonathan Middleton is a writer, currency entrepreneur, and freelance researcher for the Foundation for Health Research and the National Health Federation as well as other organizations such as Green Med Info. Jonathan is committed to doing his part to solve the problems of the World and his research work has helped millions if not billions to know the truth about better health.